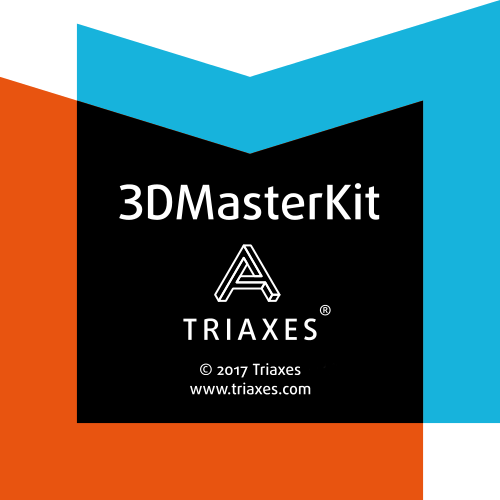 Meet the revolutionary-new version of 3DMasterKit that has been edgily waited for. Now it is even easier to use the software!
What's new?
Automatic mode of frame number calculation allows getting a better 3D effect;
Picture layout: alignment marks with advanced settings, centering marks, crop marks;
Alignment marks generation modes: 3D, Flip, Custom;
Dynamic marks defining the correct lens matching;
Crop marks;
Pitch-test generation into a PSB file;
Play/Stop frame animation with Space-bar;
Ability to lock the Crop Rect aspect ratio;
"Move" instrument for the relative shift of the source frames;
Ability to choose the measurement system (metric or US customary system);
New on-line activation system.
Read more here.
DISCOUNTS:
1. If you purchased 3DMasterKit less than a year ago, you can update the software for FREE. To do that – contact our sales department at info@triaxes.com.
2. You can get 3DMasterKit 8.0 license, and any other Triaxes software with 10% off until May, 15 2017. The discounted prices (Red prices) are already on price lists. The discount increases to 20% when you purchase 2 and more programs. Just add products to the cart and the discount will be recalculated automatically.
3. If you already own any 3DMasterKit version – hurry up to get a discount on 1-year subscription with 10% off until May, 15 2017.
Download
3DMasterKit 8
from the product page!