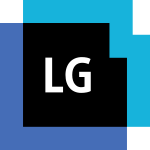 New Legend ver. 3.0 – Lenticular Image Generator for Direct Print – has been just released. Hurry up to update for FREE or get the new version with a discount*!
What's new in Legend 3.0:
Transparent background support for the positioning frame and frame line color switch;
Positioning frame can be saved to a PSB.
We also added the following new functions from 3DMasterKit 8 to Legend 3.0:
Automatic mode of frame number calculation allows getting a better 3D effect;
Picture layout: alignment marks with advanced settings, centering marks, crop marks;
Alignment marks generation modes: 3D, Flip, Custom;
Dynamic marks defining the correct lens matching;
Crop marks;
Positioning frame with the ability to generate images with the transparent background;
Pitch-test generation into a PSB file;
Play/Stop frame animation with Space-bar;
Ability to lock the Crop Rect aspect ratio;
"Move" instrument for the relative shift of the source frames;
Ability to choose the measurement system (metric or US customary system);
Use Cases and lens positioning recommendations are added to the User Guide;
New on-line activation system.
*DISCOUNTS:
1. If you purchased Legend less than a year ago, you can update the software for FREE. To do that – contact our sales department at info@triaxes.com.
2. You can get Legend, and any other Triaxes software with 10% off until August, 1 2017. The discounted prices (Red prices) are already on price lists. The discount increases to 20% when you purchase 2 and more programs. Just add products to the cart and your discount will be recalculated automatically.
3. If you already own any Legend version – hurry up to get a discount on a 1-year subscription with 10% off until August, 1 2017.
Legend
 software is based on 
3DMasterKit
, however, it has a number of considerable distinctions. 
Legend
 software is intended for lencticular encoding and preparing images for printing on the lens.
Compared to 3DMasterKit
Legend
 contains the following additional functions:
Mirroring when encoding;
Positioning frame generation for precise lens positioning on the printing table;
Partitioning of big images with the ability to print part by part;
Transparency support for the source frames: transparency can be copied to the encoded image;
X and Y resolution support.