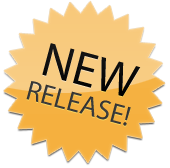 1. New 3DMasterKit 9.3, StereoTracer 8.2  and Legend 3.3 has just been released! Follow the links to learn about the new software functionality.

2. Autumn promo: 10% off on any program and 15% off on any 2 and more programs.  The offer is valid until October, 15 2018.

If you have any questions, please, contact us at info@tiaxes.com.