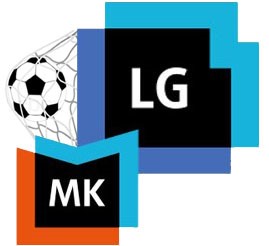 Meet the updated 3DMasterKit 9.2 and Legend 3.2! And if you are not only a 3D enthusiast, but also a true football fan, you will be glad to know that we offer a special FIFA World Cup 2018 25% discount on all Triaxes software until the end of July. Red prices are already on pice lists.
What's new:
ability to save series of frames as video in the MP4 format with a specified framerate and number of playback circles (Image export dialog was updated). You can use this feature to create "Wiggle 3D" photos for Facebook, etc.;
JPG, TIFF file support in the CMYK color model when importing/exporting frames;
the lenticular can be generated to a BigTIFF (.tif) file in the CMYK mode;
updated 3DMasterKit 9.2 and Legend 3.2. User Guides.
Fixed:
working with a .psdd layered template and transparency (ACMYK) in the CMYK color model;
interface bug of the Image export dialog;
CMYK generation in the demo mode: program crush or file missing;
PSD file opening problem in the saved project;
problem with Alignment marks saving (frame width) in the manual mode when changing the frame for the first time and closing the dialog.