Release StereoTracer 8.0
27.12.17

1. StereoTracer 8.0 release!
What's new in StereoTracer 8.0:
Automatic frame number calculation mode;
Maximum number of generated frames increased up to 1024;
Frame generation mode enabling to save to files on a hard drive;
Maximum parallax value available for rendering increased up to 50%;
Batch processing mode – stereo pair generation out of 2D+Depth;
Compression level adjustment when saving to JPG;
On-line activation system;
New software logo.
Download
StereoTracer 8.0 from the product page!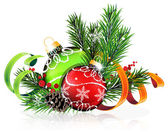 2. New Year promotion campaign: up to January 20, 2018.
Get 15% off on any software, and 25% off on 2 and more programs.
We inform you that until the end of January 2018 you can update your software for only 10% of the current price.
May the new year bring you luck and be full of joy and happiness!
Subscribe to our mailing list