Baltic biennale of photography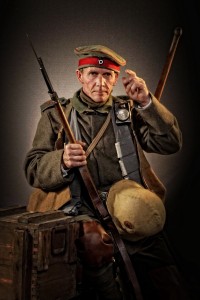 On April 16 2015 twenty five 3D pictures from the "Soldiers of World War I" series were demonstrated at the «International festival of photography "Baltic biennale of photography"» in the "Friedland gate" Museum (Kaliningrad). The author of the series is our good friend and client, Guillaume d'Hubert. According to Guillaume, the main goal of the project was to enliven the history and show the contemporaries how our ancestors lived. In order to reach some certain level of authenticity Guillaume used the lenticular printing technique.
Guillaume's other pictures were shown on a special 3D display. Moreover, students from the 3D visualisation laboratory, organized by Triaxes and Immanuel Kant Baltic Federal University, showed an interactive presentation.