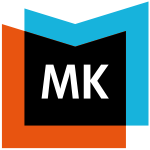 Dear friends, please, welcome the new 9th version of 3DMasterKit with never-before-seen functionality!
Automatic depth map generation for layers;
Depth map editing in a third-party editor;
Saving depth map to a file;
Layer renaming;
. psdd template file support, drag&drop support;
Enhanced alignment marks generation function: the whole picture layout can fit the specified size;
Set the page bleed when generating crop marks;
Encoding for up to 400 LPI.
Read more here.
*DISCOUNTS:
1. If you purchased 3DMasterKit less than a year ago, you can update the software for FREE. To do that – contact our sales department at info@triaxes.com.
2. You can get 3DMasterKit, and any other Triaxes software with 10% off until October, 5 2017. The discounted Red prices are already on price lists. The discount increases to 20% when you purchase 2 and more programs. Just add products to the cart and your discount will be recalculated automatically.
3. If you already own any 3DMasterKit version – hurry up to get a discount on a 1-year subscription with 10% off until October, 5 2017.
Download
3DMasterKit 9
 from the product page!