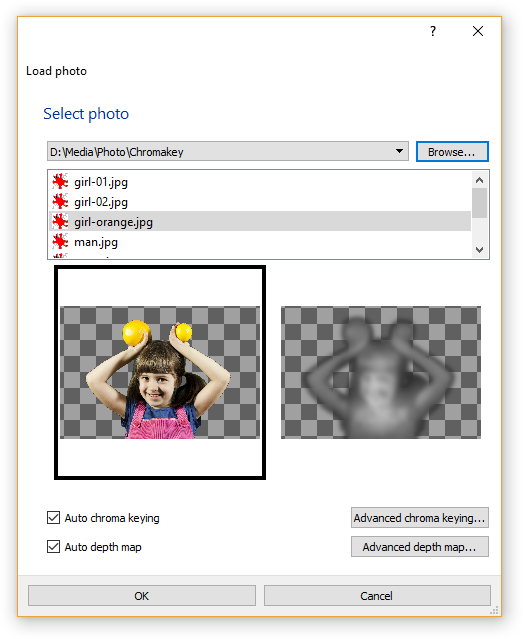 We are glad to announce that the new version of the software for quick 3D/animated image creation has been just released.
What's new in 3DEvent Live VUE v. 3.2:
Advanced chroma key settings and depth map generation. The software allows you to chroma-key and create a depth map for the photo right at the stage of adding photos to the project;
Interface changes: separate tab for each image type;
New product type: 3D (stereo) cards for the stereoscope. The stereoscope is a classics of 3D that has been revived in modern VR devices. A po
cketable fold-out stereoscope can become an interesting souvenir providing high-quality 3D;
Two types of anaglyph generation and three types of lenticular flip image generation;
"Save all…" button enabling to quickly create and save images of all types;
Pitch test for precise pitch value (LPI) determination;
Additional modes of lenticular flip image generation for effect quality enhancement;
Flexible settings for all image types;
On-line manual;
New subscription licensing mode (pay-per-use). You can start using the software commercially for a very reasonable price.
Download
the demo version for free and without any registration.