Triaxes StereoTracer (here we use version 5.x.) has a feature to convert a stereo photo to multiview 3D using both left and right frames.
Let's look at this photo taken on a shopping street of the small Croatian town on the Adriatic coast.
This .MPO file is taken by FujiFilm 3D W1.



Let's see in what way we can convert it to 3D.
1. Launch StereoTracer, select the "Stereo pair" project type:


2. Select the source file.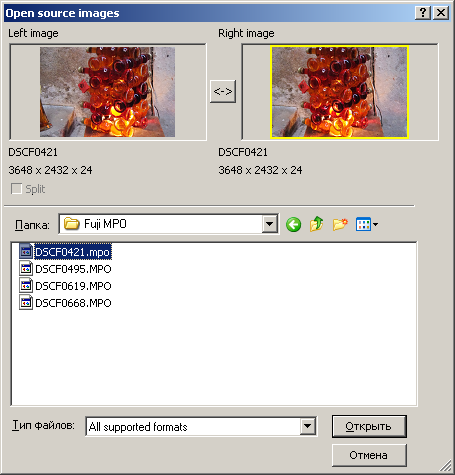 3. Select the third option.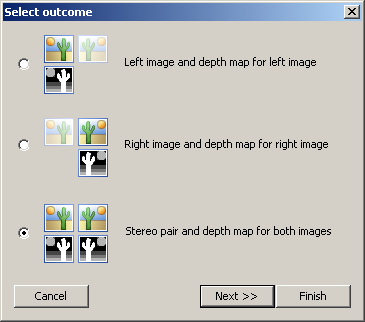 4. StereoTracer automatically aligns source images (press "Auto align") and detects parallaxes ("Auto" parallax).
Use these options to get better results.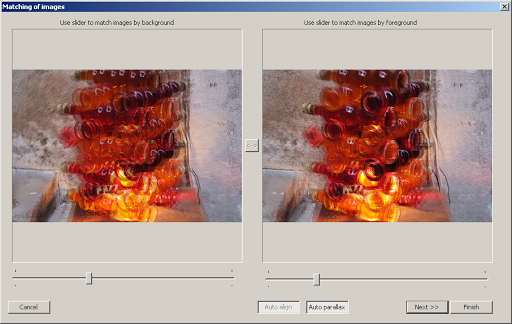 5. Then StereoTracer shows the preview window with 9 variants of the depth map.
Select the best one.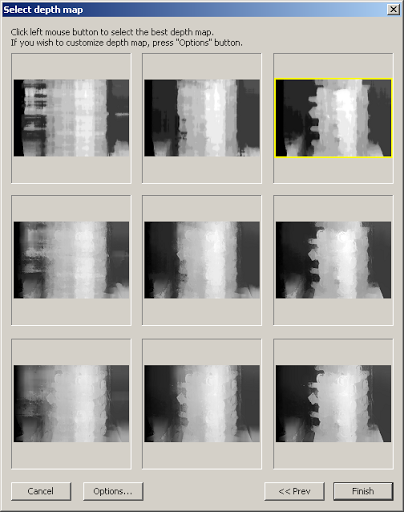 Press Finish. StereoTracer calculates the depth maps for both images.
StereoTracer v. 5.1 has significantly improved algorithms of depth map generation. Compare with the results calculated in the older 4.х version :

There is also  the animated gif: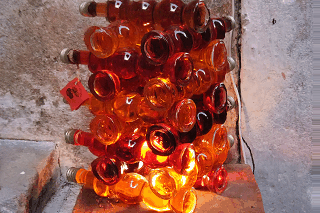 Now we can start multiview calculation. Use the following command: Image|Generate Frames.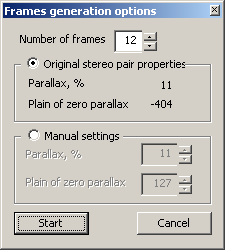 This dialog has the following options:
– use the source stereo photo properties: in this case only intermediate frames are calculated and the convergence point is not changing;
– manual settings: in this case we can set the desired parallax and convergence point.
In the first case we get the following series of frames: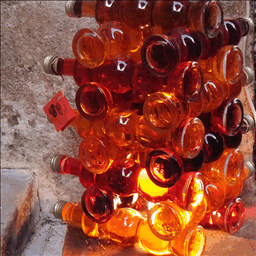 The source stereo photo has the convergence point far from the background wall, so the relult looks like a motion.
If we want to create a nice lenticular 3D it would be better to make some compensation shift.
It can be done in 3DMasterKit for all the series of frames.
With StereoTracer we can aslo correct this situation.
Select "Manual settings" and set the convergence at 127 ( 0 – background; 255-foreground, 127 – intermediate)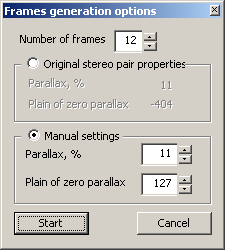 For now leave the parallax settings the same.
As a result we will receive the following series: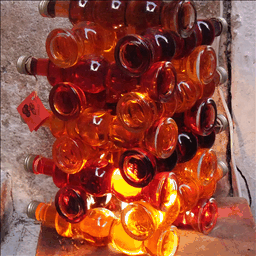 When the source stereo photo has the parallax insufficient for a good 3D lenticular we can increase it.
In this case StereoTracer will extrapolate frames out of source images.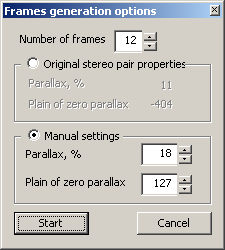 As a result we will get the following series:


So using the feature of "inter- and extrapolation" of the stereo photo in StereoTracer we can get a sequence of images very close to the real sequental shooting.