DepthGate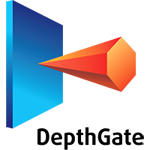 Triaxes DepthGate is the new high end solution for converting glasses 3D video content into glasses-free 3D formats (3DZ Tile, 2DZ and N-View).
The software provides you with the possibillity to work with the Sisvel 3D Tile Fromat. You can get an output video in the new universal 3DZ Tile Format. With the new format it doesn't matter what display you have – you will get the image!
Learn more Download Now Pricing details

3DCamtus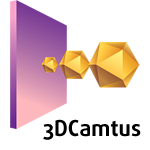 Triaxes 3DCamtus captures a stereo stream or two video streams, synchronizes them if needed, converts the stereo-video into a glasses-free 3D format (2DZ), and outputs it to an ASD. The software automatically corrects color and aligns input video. 3DCamtus performs most operations automatically so you get professional results effortlessly.