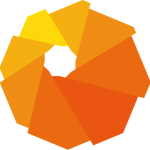 Save your time and energy and focus on the shot instead of searching for 3D settings with Triaxes StereoMeter.
StereoMeter is used to calculate the optimum stereo base for making stereo photos. This quick and easy-to-use tool gives stereographers and directors full control of how to play on the depth composition.
Features and Benefits
– Easy to Learn
Just enter a few parameters (distances in the set, the kind of lens you use) and Triaxes StereoMeter will set the necessary values.
– Output
You can use values calculated by StereoMeter for further processing in 3DMasterKit.